Today I'm jumping in on
Leigh vs. Laundry
's Happiness Project.
(Better late than never, eh?)
Wearing my favorite PJs and
curling up with a good
magazine makes me happy.
Doing my own nails
relaxes me and makes me happy.
Listening to my MP3 player,
be it music
or relaxing self-care
visualizations, makes me happy.
I'd like to thank my friend Tracie
for sharing the Happiness Project with me.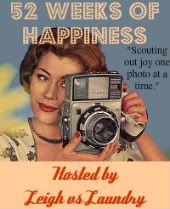 (The Happiness Project
Please share in the comments
section - or join the Happiness Project
and blog about it.
If you do, please leave a link to your blog
in the comments here.
Until next time, may you be blessed - and inspired to pass it on!